FGW Brandenburg: one faculty – three universities.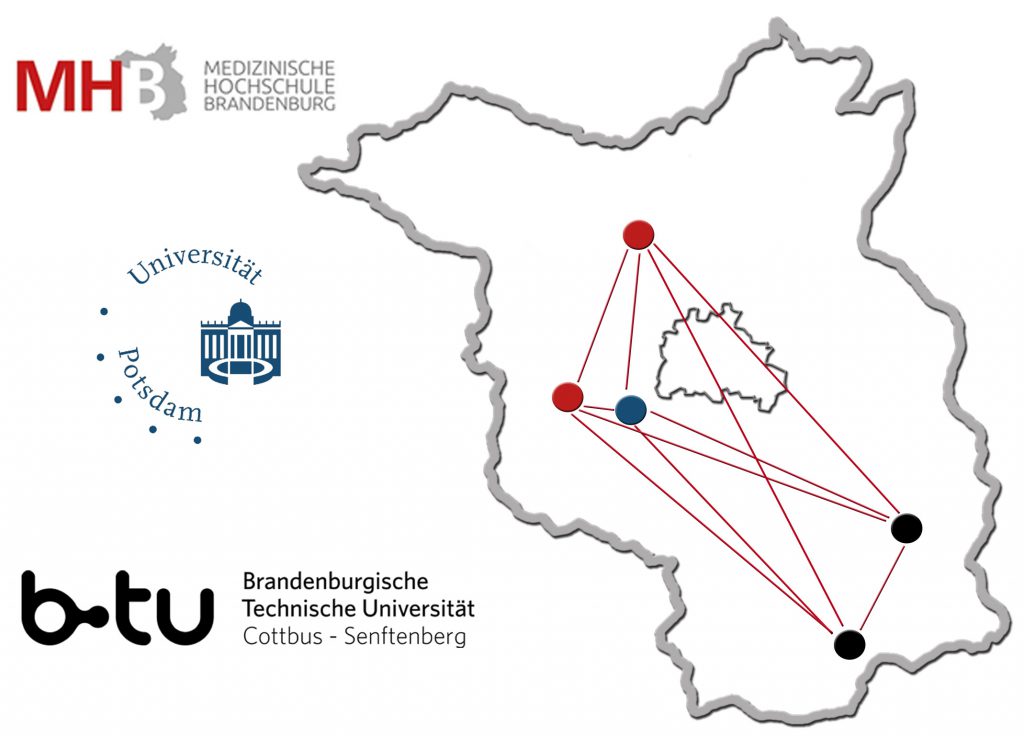 The Faculty of Health Sciences is intended to strengthen collaborations between university and non-university researchers through intensifying their shared research achievements. In this way, effective concepts for the long-term improvement of health provision can be developed.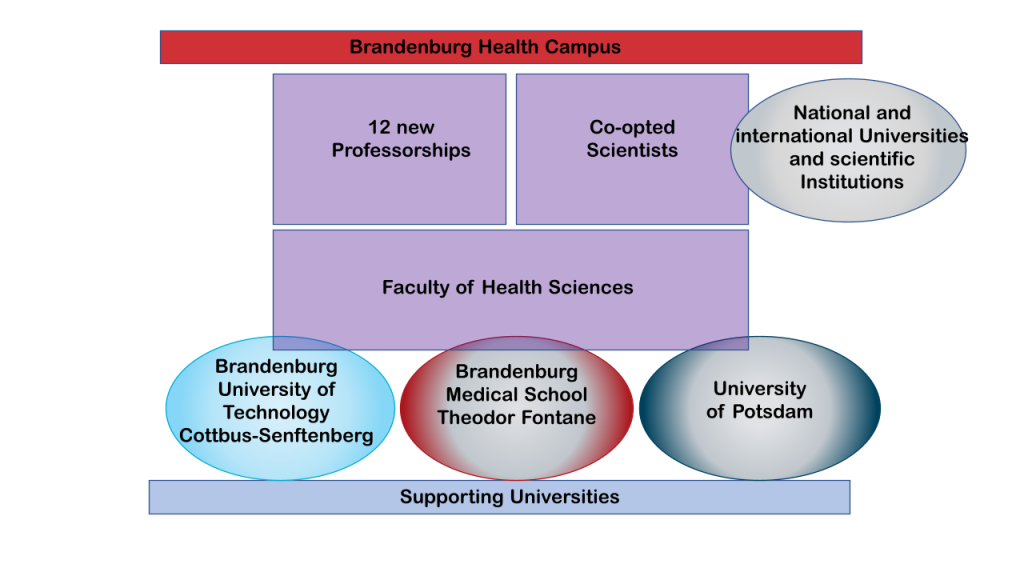 Schematic presentation of the structure of the Faculty of Health Sciences
Currently 12 new professorial chairs are being filled, each one appointed by one of the supporting universities.

During the creation of the research concept, three profile areas were worked out, specifying the research profile of the Faculty.

In addition, specialists in health sciences will trained at the faculty in the future. To achieve this, concepts for new and innovative courses are currently being prepared.

One further field of action of the Faculty is in the transfer and translation of the results of joint health research and their application in medical and care practice or within the economy.