Post-doctoral researchers from the three supporting universities who engage in topics relating to health science can request cooption to the Faculty for Health Sciences.
Such requests are to be made of the dean of the faculty and will then be presented to the Faculty Council for a decision.
Please contact Charlotte Walter if you have questions about the procedure.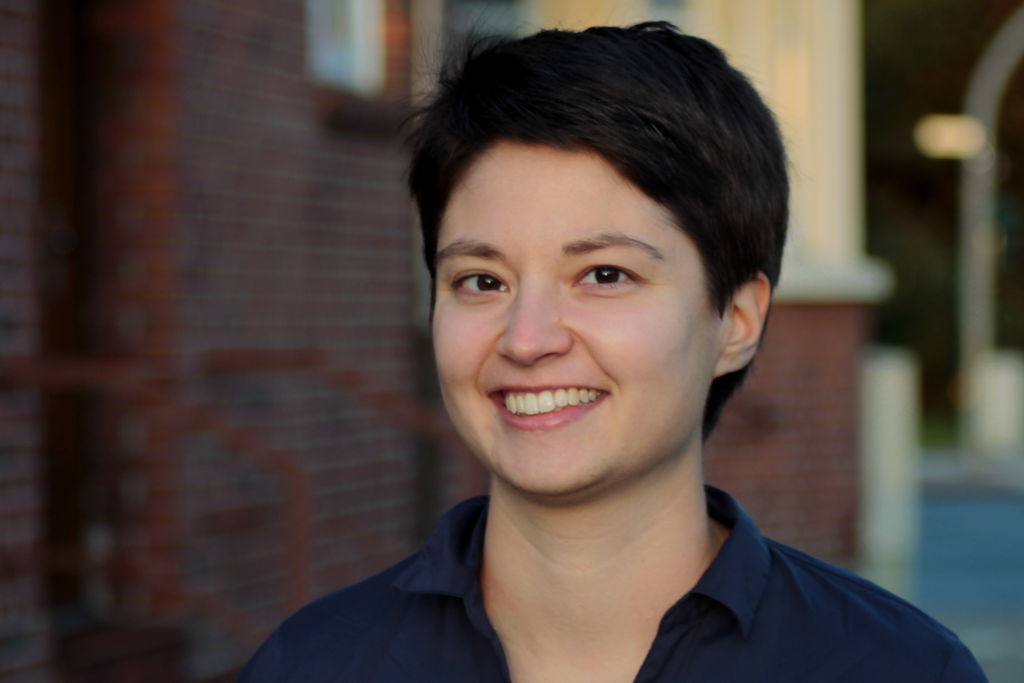 Prof. Dr Johannes Albes (Brandenburg Medical School Theodor Fontane, P*)

Dr Hendrik Albrecht (Brandenburg Medical School Theodor Fontane)

Prof. Dr Knut Albrecht (Brandenburg Medical School Theodor Fontane, P*)

Prof. Dr Ursula Anderer (Brandenburg University of Technology Cottbus-Senftenberg)

Prof. Dr Bert Arnrich (University of Potsdam, P*)

Prof. Dr Roland Becker (Brandenburg Medical School Theodor Fontane, P*)

Prof. Dr Joachim Behr (Brandenburg Medical School Theodor Fontane, P*)

Prof. Dr Frank Bier (University of Potsdam, P*)

Dr. Stefanie Bienioschek (Brandenburg Medical School Theodor Fontane)

Prof. Dr Ludwig Bilz (Brandenburg University of Technology Cottbus-Senftenberg)

Prof. Dr Hendrik Borgmann (Brandenburg Medical School Theodor Fontane, P*)

Dr Steffen Braune (Brandenburg University of Technology Cottbus-Senftenberg)

Dunja Bruch (Brandenburg Medical School Theodor Fontane)

Prof. Dr Ivo Buschmann (Brandenburg Medical School Theodor Fontane, P*)

Dr. Pichit Buspavanich (Brandenburg Medical School Theodor Fontane)

Prof. Dr Christian Butter (Brandenburg Medical School Theodor Fontane, P*)

Dr Michael Cassel (University of Potsdam)

Prof. Dr Fabian Commichau (Brandenburg University of Technology Cottbus-Senftenberg, P*)

Prof. Dr Douglas W. Cunningham (Brandenburg University of Technology Cottbus-Senftenberg, P*)

Dr Werner Dammermann (Brandenburg Medical School Theodor Fontane)

Prof. Dr Markus Deckert (Brandenburg Medical School Theodor Fontane, P*)

Dr Friederike Deeken (University of Potsdam)

Prof. Dr. Julius Dengler (Brandenburg Medical School Theodor Fontane)

Prof. Dr Bettina Doering (Brandenburg Medical School Theodor Fontane, P*)

Dr Achim Franzen (Brandenburg Medical School Theodor Fontane)

Prof. Dr Dr h.c. Peter Fratzl (Max-Planck-Institut für Kolloid- und Grenzflächenforschung, P*)

Prof. Dr Oliver Frey (Brandenburg Medical School Theodor Fontane, P*)

Dr Christiane Geithe (Brandenburg University of Technology Cottbus-Senftenberg)

Prof. Dr -Ing. Stefan Glasauer (Brandenburg University of Technology Cottbus-Senftenberg, P*)

Prof. Dr Urs Granacher (University of Potsdam, P*)

Prof. Dr Stephan Gretschel (Brandenburg Medical School Theodor Fontane, P*)

PD Dr Anja Haase-Fielitz (Brandenburg Medical School Theodor Fontane)

Prof. Dr Katja Hanack (University of Potsdam, P*)

Dr Barbara Hansen (Brandenburg University of Technology Cottbus-Senftenberg)

Prof. Dr Anja Harder (Brandenburg Medical School Theodor Fontane)

Prof. Dr Michael Hauptmann (Brandenburg Medical School Theodor Fontane, P*)

Prof. Dr Martin Heinze (Brandenburg Medical School Theodor Fontane, P*)

Dr Andreas Heißel (University of Potsdam)

Dr Florian Hentschel (Brandenburg Medical School Theodor Fontane)

Prof. Dr Heidrun Herzberg (Brandenburg University of Technology Cottbus-Senftenberg)

Prof. Dr Irene Hinterseher (Brandenburg Medical School Theodor Fontane, P*)

Dr Meike Hoffmeister (Brandenburg Medical School Theodor Fontane)

Prof. Dr Christine Holmberg MPH (Brandenburg Medical School Theodor Fontane, P*)

Prof. Dr -Ing. Michael Hübner (Brandenburg University of Technology Cottbus-Senftenberg, P*)

Prof. Dr Frank T. Hufert (Brandenburg Medical School Theodor Fontane, P*)

Dr Kai-Uwe Irrgang (Brandenburg University of Technology Cottbus-Senftenberg)

Dr Philipp Jaehn (Brandenburg Medical School Theodor Fontane)

Prof. Dr Annemarie Jost (Brandenburg University of Technology Cottbus-Senftenberg)

PD Dr Andreas Jüttemann (Brandenburg Medical School Theodor Fontane)

Dr. Günay Kalender (Brandenburg Medical School Theodor Fontane)

Prof. Dr. Thomas Kalinski (Brandenburg Medical School Theodor Fontane)

Dr Anne Kammel (Brandenburg University of Technology Cottbus-Senftenberg)

Prof. Dr. med. Marcel Kamp (Brandenburg Medical School Theodor Fontane)

Prof. Dr Susanne Klaus (University of Potsdam, P*)

Prof. Dr. André Kleinridders (University of Potsdam, P*)

Prof. Dr Stefan Koch (Brandenburg Medical School Theodor Fontane, P*)

Prof. Dr Sebastian Kopf (Brandenburg Medical School Theodor Fontane, P*)

Prof. Dr Christian Kopkow (Brandenburg University of Technology Cottbus-Senftenberg)

Prof. Dr Felicitas Krämer (University of Potsdam, P*)

Dr Stefan Kubick (Fraunhofer-Institut für Zelltherapie und Immunologie IZI-BB)

Prof. Dr Jan-Heiner Küpper (Brandenburg University of Technology Cottbus-Senftenberg)

Prof. Dr Peter Langendörfer (Brandenburg University of Technology Cottbus-Senftenberg, P*)

Dr Jochen Laubrock (Brandenburg Medical School Theodor Fontane)

Prof. Dr Johannes Lindenmeyer (Brandenburg Medical School Theodor Fontane, P*)

Prof. Dr Stefan Lüth (Brandenburg Medical School Theodor Fontane, P*)

Prof. Dr Jochen G. Mainz (Brandenburg Medical School Theodor Fontane, P*)

Dr. Lukas Manka (Municipal Hospital Braunschweig)

Prof. Dr med. René Mantke (Brandenburg Medical School Theodor Fontane, P*)

Prof. Dr Frank Mayer (University of Potsdam, P*)

Dr Franziska Müller (Brandenburg University of Technology Cottbus-Senftenberg)

Prof. Dr Edmund Neugebauer (Brandenburg Medical School Theodor Fontane)

Dr Frank Neuschäfer-Rube (University of Potsdam)

Prof. Dr Kristina Norman (Joint appointment of the University of Potsdam with the German Institute for Human Nutrition (DIfE), P*)

Prof. Dr Dieter Nürnberg (Brandenburg Medical School Theodor Fontane)

Prof. Dr Stefanie Oess (Brandenburg Medical School Theodor Fontane, P*)

Philipp Otto, PD, PhD (Brandenburg Medical School Theodor Fontane)

Prof. Dr. med. Nikolaos Pagonas (Brandenburg Medical School Theodor Fontane, P*)

Prof. Dr Daniel Patschan (Brandenburg Medical School Theodor Fontane, P*)

Prof. Dr Gerhard P. Püschel (University of Potsdam, P*)

Prof. Dr med. Dr phil. Michael Rapp (University of Potsdam, P*)

PD Dr Mark Reinwald (Brandenburg Medical School Theodor Fontane)

Dr Kathrin Reißig (Brandenburg Medical School Theodor Fontane)

Prof. Dr Oliver Ritter (Brandenburg Medical School Theodor Fontane, P*)

Karsten Robel (Brandenburg University of Technology Cottbus-Senftenberg)

PD Dr Stefan Rödiger (Brandenburg University of Technology Cottbus-Senftenberg, P*)

Prof. Dr Dirk Roggenbuck (Brandenburg University of Technology Cottbus-Senftenberg)

Bettina Scheffler (Brandenburg University of Technology Cottbus-Senftenberg)

PD Dr Christiane Scheffler (University of Potsdam, P*)

Prof. Dr Katrin Scheibner (Brandenburg University of Technology Cottbus-Senftenberg)

Prof. Dr med. vet. Peter Schierack (Brandenburg University of Technology Cottbus-Senftenberg, P*)

Prof. Dr Jens Schmidt (Brandenburg Medical School Theodor Fontane, P*)

Prof. Dr Peer Schmidt (Brandenburg University of Technology Cottbus-Senftenberg, P*)

Gabriela Schmitz (Brandenburg University of Technology Cottbus-Senftenberg)

Dr Christoph Schmöcker (Brandenburg Medical School Theodor Fontane)

Prof. Dr Erich Schneider (Brandenburg University of Technology Cottbus-Senftenberg)

Prof. Dr Andreas G. Schreyer (Brandenburg Medical School Theodor Fontane, P*)

Dr Filip Schröter (Brandenburg Medical School Theodor Fontane)

Prof. Dr Annette Schürmann (University of Potsdam, P*)

Prof. Dr Tim J. Schulz (University of Potsdam, P*)

Prof. Dr Ulrich Schwantes (Brandenburg Medical School Theodor Fontane)

Dr. Julian Schwarz (Brandenburg Medical School Theodor Fontane)

Dr. Sandra Schwarzlose-Schwarck (Brandenburg Medical School Theodor Fontane)

Prof. Dr Florian J. Schweigert (University of Potsdam, P*)

Prof. Dr Peter Seeberger (University of Potsdam)

Prof. Dr Salim Seyfried (University of Potsdam, P*)

Prof. Dr PH Jacob Spallek (Brandenburg University of Technology Cottbus-Senftenberg)

Prof. Dr K.-Peter Stahmann (Brandenburg University of Technology Cottbus-Senftenberg)

Susanne Steinbrecht (Brandenburg University of Technology Cottbus-Senftenberg)

Prof. Dr Ralf Stohwasser (Brandenburg University of Technology Cottbus-Senftenberg)

Prof. Dr Dr Dipl.-Wirt. Med. Christian Stoll (Brandenburg Medical School Theodor Fontane, P*)

Dr Josefine Stoll (University of Potsdam)

Dr Mira Tschorn (University of Potsdam)

Prof. Dr Ludger van Gisteren (Brandenburg Medical School Theodor Fontane, P*)

Prof. Dr Hans-Hennig von Grünberg (University of Potsdam)

Priv.-Doz. Dr Marec von Lehe (Brandenburg Medical School Theodor Fontane)

Prof. Dr Sebastian von Peter (Brandenburg Medical School Theodor Fontane, P*)

Prof. Dr Petra Wendler (University of Potsdam)

Prof. Dr Karsten Weylandt (Brandenburg Medical School Theodor Fontane, P*)

Prof. Dr Mathias Weymar (University of Potsdam, P*)

Prof. Dr Andreas Winkelmann (Brandenburg Medical School Theodor Fontane, P*)

Prof. Dr Pia-Maria Wippert (University of Potsdam, P*)

Prof. Dr Thorsten O. Zander (Brandenburg University of Technology Cottbus-Senftenberg)

Prof. Dr Oliver Zolk (Brandenburg Medical School Theodor Fontane, P*)

Prof. Dr med. Prof. h.c. Dr h.c. Christos C. Zouboulis (Brandenburg Medical School Theodor Fontane, P*)
P* : entitled to primary supervision of a doctorate at the FGW