Welcome
Aging is a major risk factor for diseases of the cardiovascular system, such as myocardial infarction, heart failure, or stroke. Cardiovascular diseases have an alarming prevalence and research into their causes is urgently needed. Conversely, aging of the vasculature has a strong impact on whole-organism aging.
Recent evidence strongly suggests that an age-related decrease of vascular endothelial growth factor C (Vegfc) is causative to aging mice. In fact, activating vascular levels of Vegfc extends lifespan. Telomere shortening, genomic instability, epigenetic modifications, mitochondrial dysfunction, or loss of proteostasis also contribute to pathomechanisms. However, how the underlying genetic alterations condition the development of cardiovascular disease has remained largely unexplored.
This meeting at the University of Potsdam close to Berlin will bring together international leading experts, junior scientists and interested translational researchers that are dedicated to a better understanding of molecular and cellular processes during aging of the cardiovascular system.
This two-day symposium will cover molecular mechanisms of cardiovascular aging with an emphasis on:
Age-related alterations in signal transduction
Pathogenetic mechanisms of cardiovascular diseases
Prevention of cardiovascular aging
Disease models of cardiovascular aging
Genetic traits of cardiovascular diseases and
New therapeutic approaches
Event Details
The Molecular Mechanisms of Cardiovascular Aging Symposium (MoCA) will be held on Thursday 16. till Friday 17. June 2022 as an in-person meeting.
Venue: Audimax, Neues Palais, University of Potsdam
Due-date for symposium contribution proposals: 01. June 2022
Notifications of acceptance: will be sent by first week of June
Start of Registration: May 2022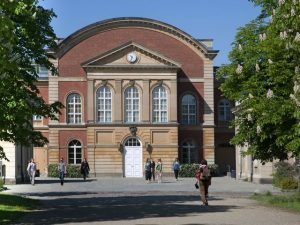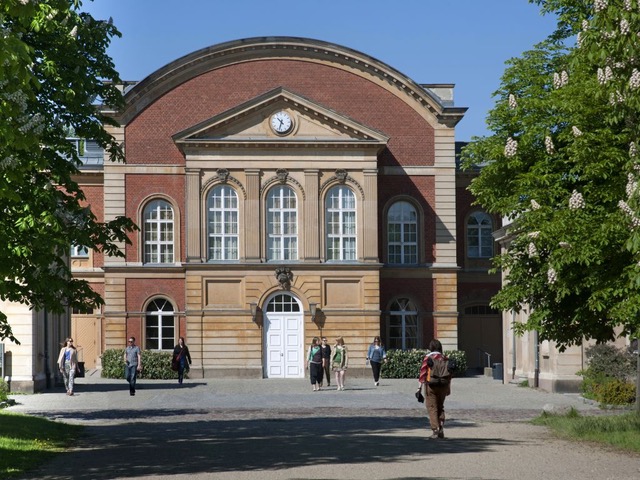 Source: Karla Fritze
Junior scientists are invited to attend the pre-satellite junior session on 15. June 2022. As places will be limited in this session, we recommend to register early.
Program & Registration
Registration is now open
We strongly encourage advance registration. The following registration fees apply:
| | |
| --- | --- |
| | Registration by 01. June 2022 |
| PhD Students | 50,00€ |
| Postdocs | 100,00€ |
| Principal Investigators | 150,00€ |
Travel and Presentation Fellowship Award
We intend to award travel and presentation fellowships. Further information on application will follow.
Speakers
Submission & Presentation Guidelines
Submissions for three types of symposium contributions are invited:
short talk (10-15 minutes)
poster presentations
pitch presentation for joint project proposals (3-5 min)
The MoCA 2022 provides an additional opportunity for young scientists to present and discuss their research among their peer group during the pre-satellite junior session on 15. June 2022.
Junior scientists are encouraged to submit abstracts for short talks (10-15 min) for this satellite session, or indicate whether they want their poster contribution for the main conference also considered for a short talk in the pre-satellite junior session.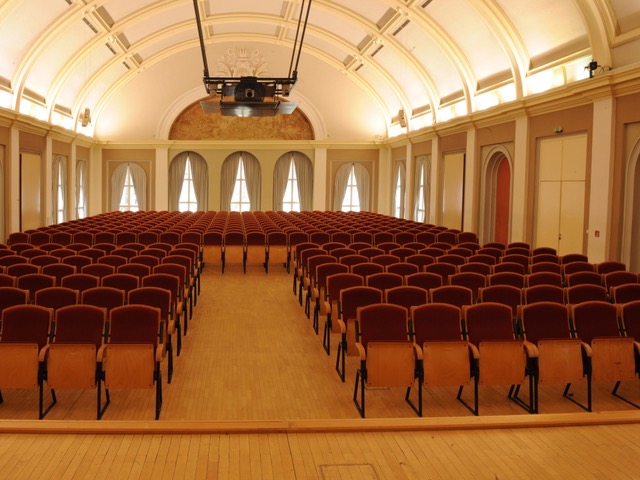 Source: Karla Fritze
All submissions should consist of an abstract of max. 250 words. In addition, each submission has to inculde author(s) with affiliations, a title, and contact information.
The review committee will review all submissions during the first week of June 2022.
Presentation Guidelines will be announced shortly.
Stay Informed
If you wish to receive current information about MoCA 2022, please subscribe to our mailing list with a short request to moca2022(at)fgw-brandenburg.de.
The MoCA 2022 is organized by the Faculty of Health Sciences, Brandenburg: Stefanie Oess (MHB/FGW), Salim Seyfried (UP/FGW), and Stefanie Regel (FGW).
We thank the Fritz Thyssen Foundation and the KoUP funding of the University Potsdam for their support and funding of the MoCA 2022.